Handcrafted Specialties
Long-term commitment, true satisfaction and a high recommendation rate are always based on an exceptionally good price-performance ratio. And that is exactly what the traditionally handcrafted products of Langenbach offer you: Authentic culinary delight on the one hand and high profitability on the other – we call it cuisine MODERN.
Premium selected raw materials
The careful control of all ingredients according to the Langenbach standards guarantees the highest quality right from the start. The immediate, careful processing, subtle seasoning and the complete avoidance of additives subject to declaration guarantee the natural, fresh, genuine taste.
Exceptionally versatile potential for applications
Whether traditionally on the menu, as part of modern buffets, or in the catering and takeaway business. Langenbach products can be flexibly integrated into any culinary concept – as a component or on their own. Clear identification supports you in this:
ECONOMIC USE, ESPECIALLY WHEN STAFF IS LIMITED.
Our ready-to-eat pre-cooked frozen products with their high degree of convenience have always stood for easy storing and uncomplicated preparation. This ensures flexible planning and exact calculation, even with fluctuating workloads. Especially when staffing levels are tight, this is an unbeatable factor for kitchen-specific continuity and the associated economic success.
Poultry & Beef
Whether cold or hot, the ready-to-eat pre-cooked meat specialities cover a very wide range of modern gastronomy and international cuisines. The finely spiced flavour complements every meal harmoniously, from sandwiches and salad bowls to multi-ethnic cross-over dishes.
Serving ideas and examples from our product portfolio …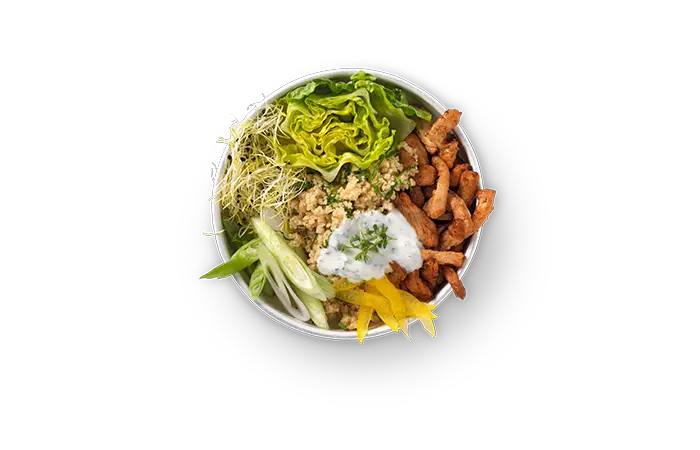 Chicken breast tomato ragout with vegetable rice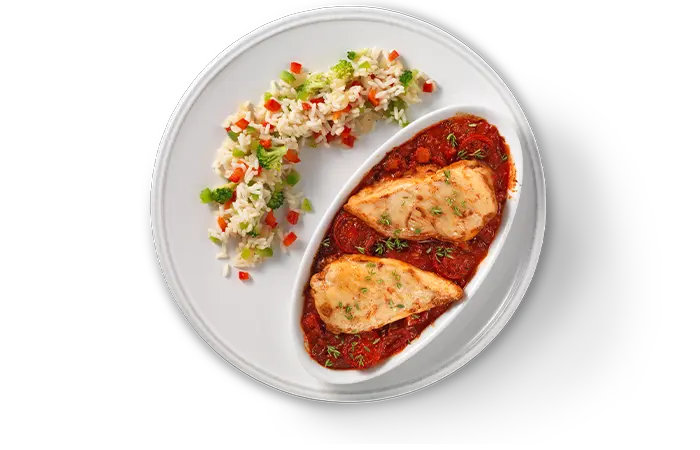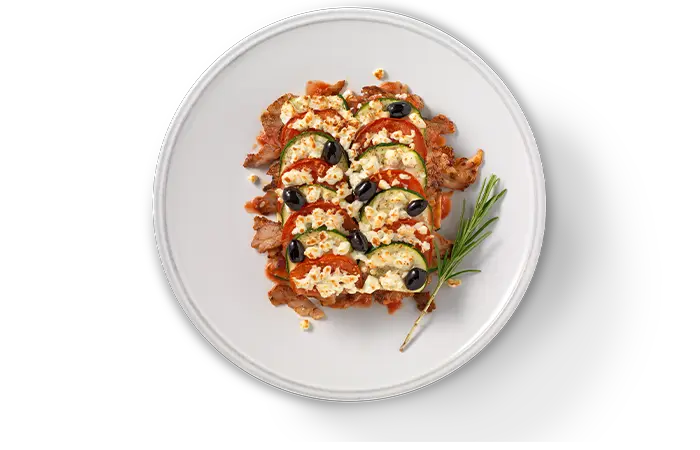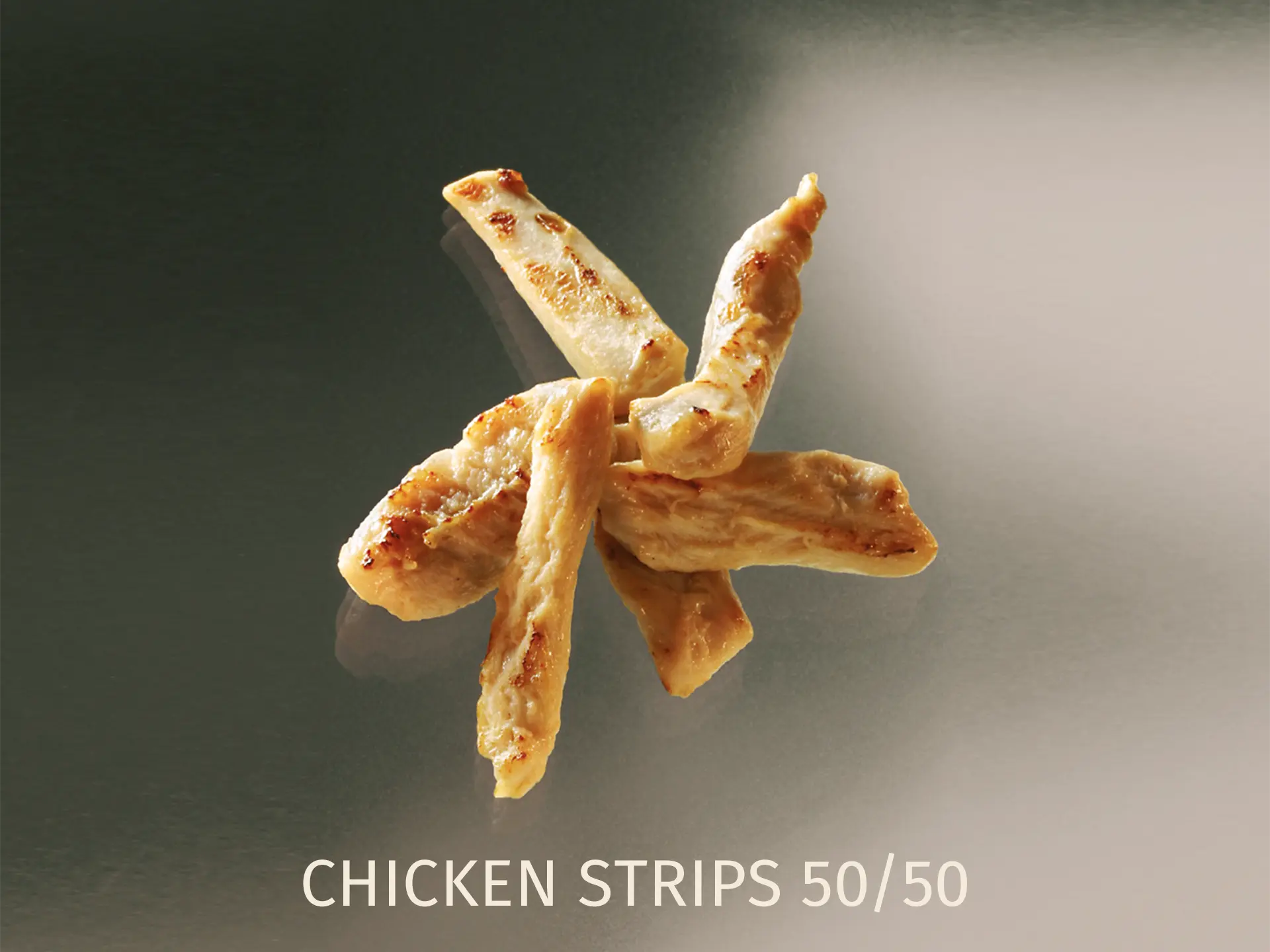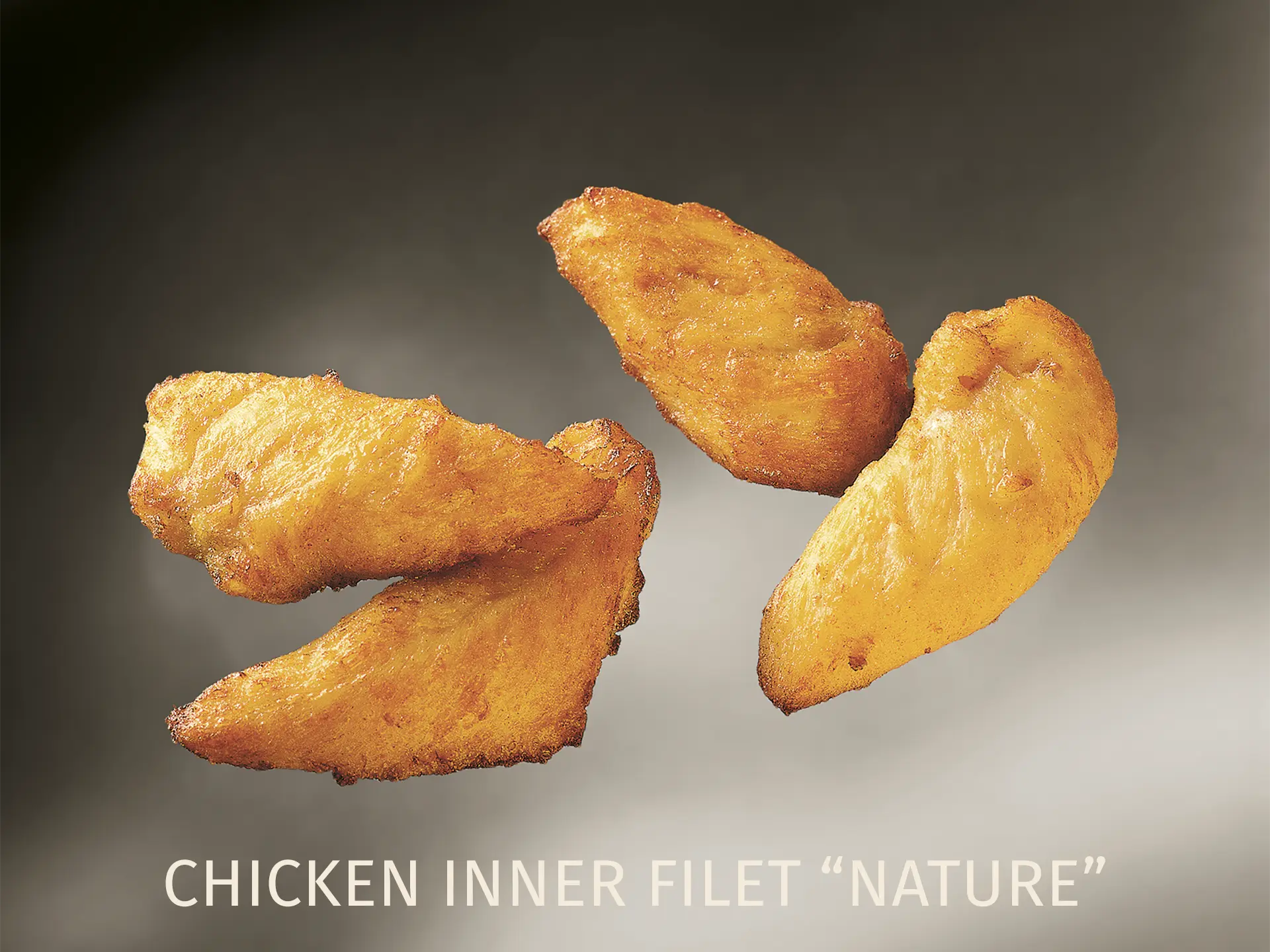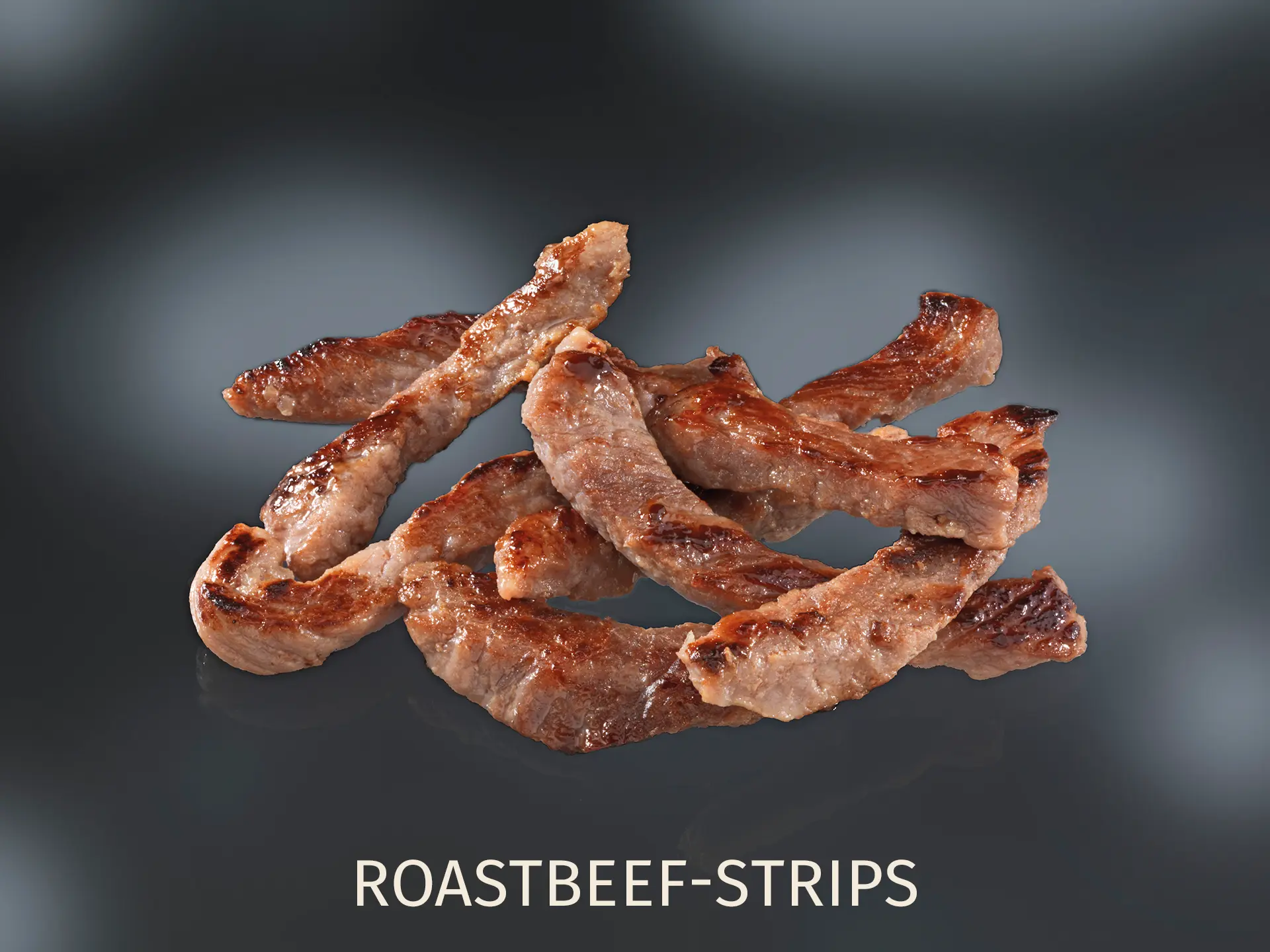 Chicken skewers
With so many uncomplicated possibilities to create combinations our skewers are the ideal finger food for successful event catering and impressive flying buffets. However, they also offer the possibility of adding a high degree of optional additional value in just a few steps.
Serving ideas and examples from our product portfolio …
Chicken skewer with ragout of courgette and noodles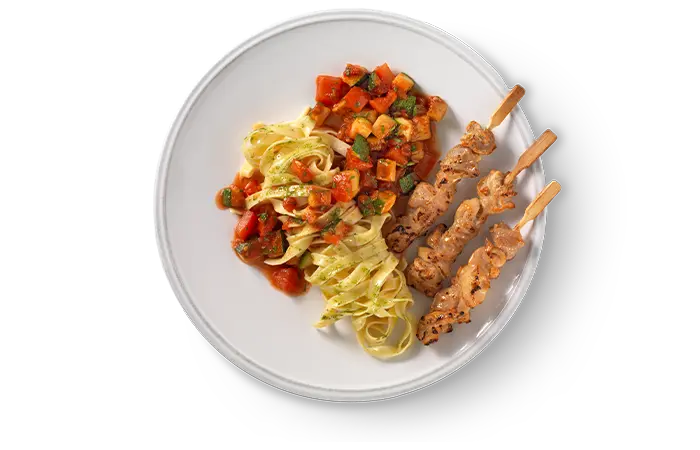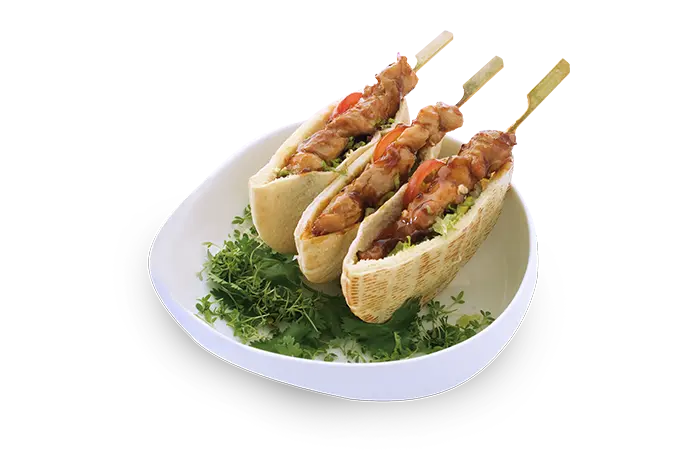 Serpentine skewer with tomato sauce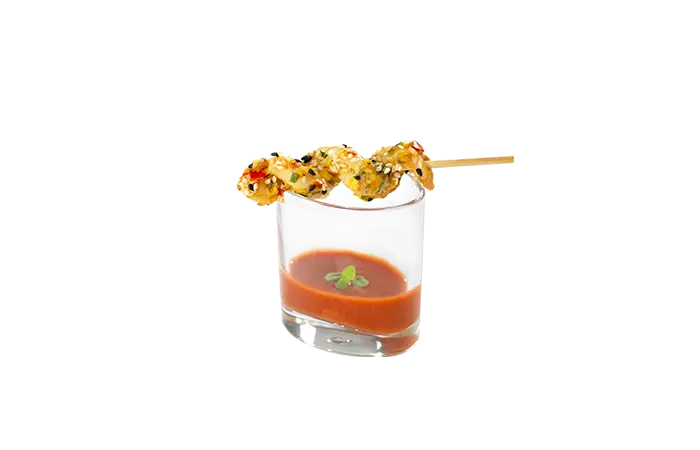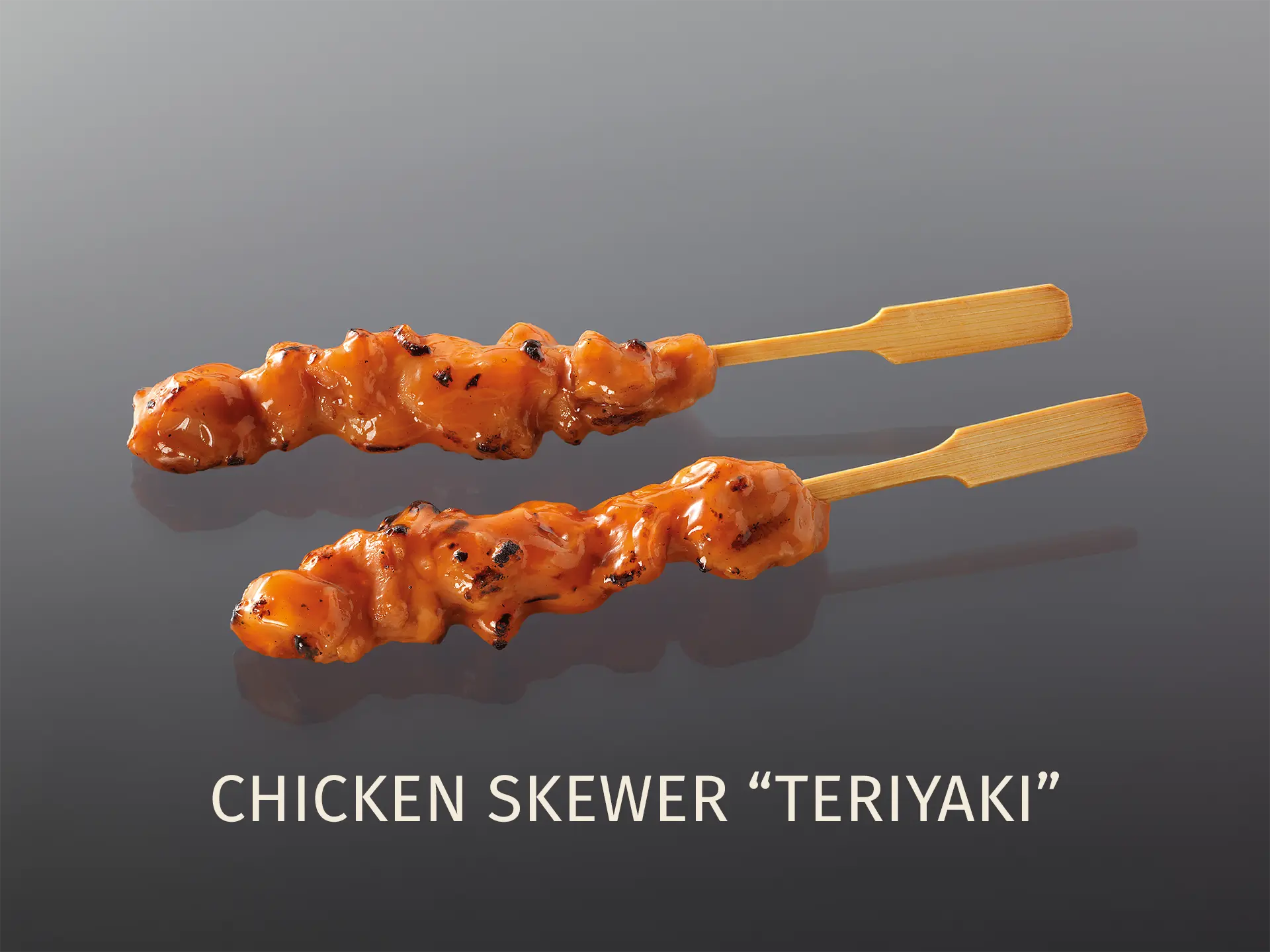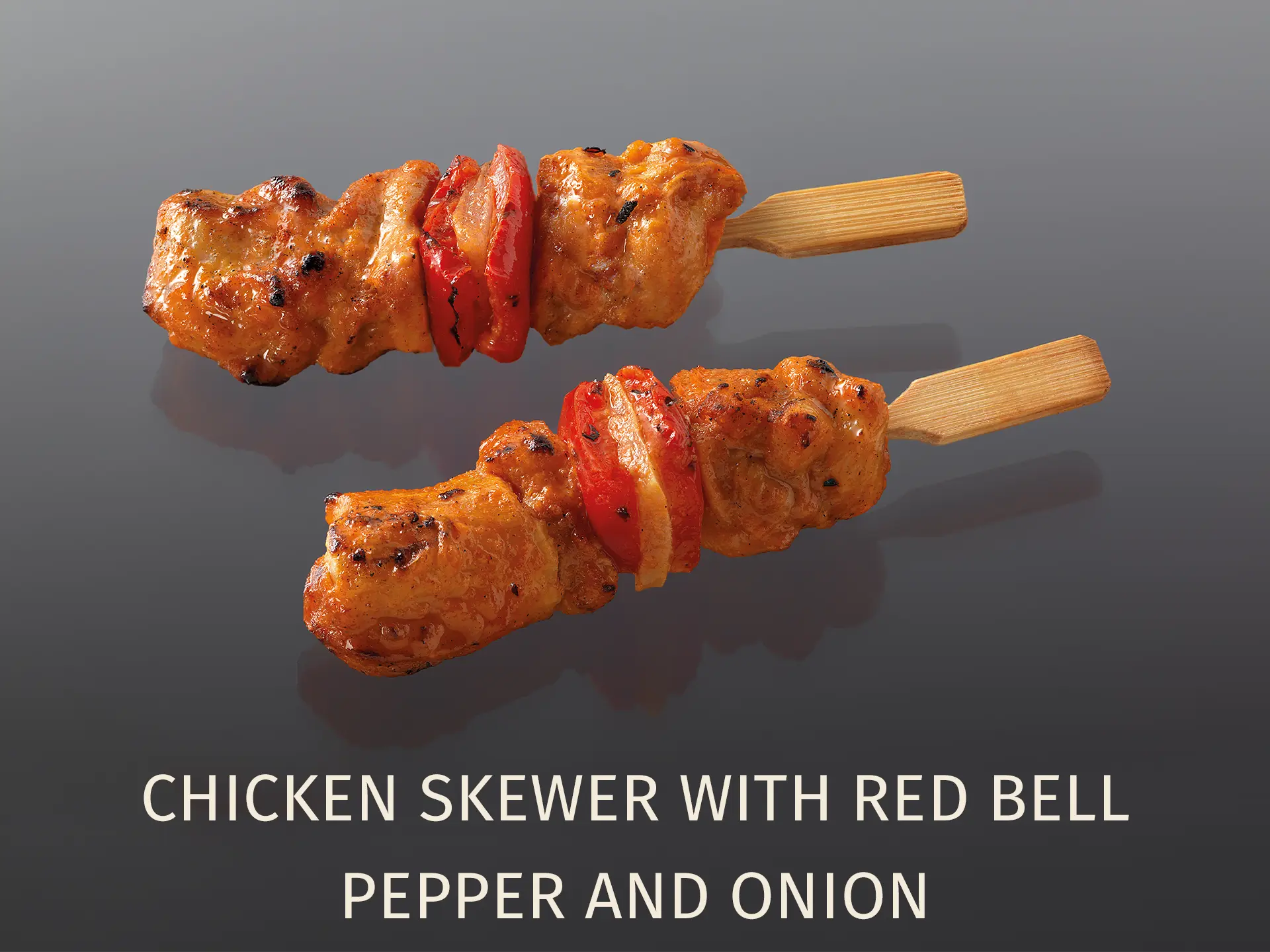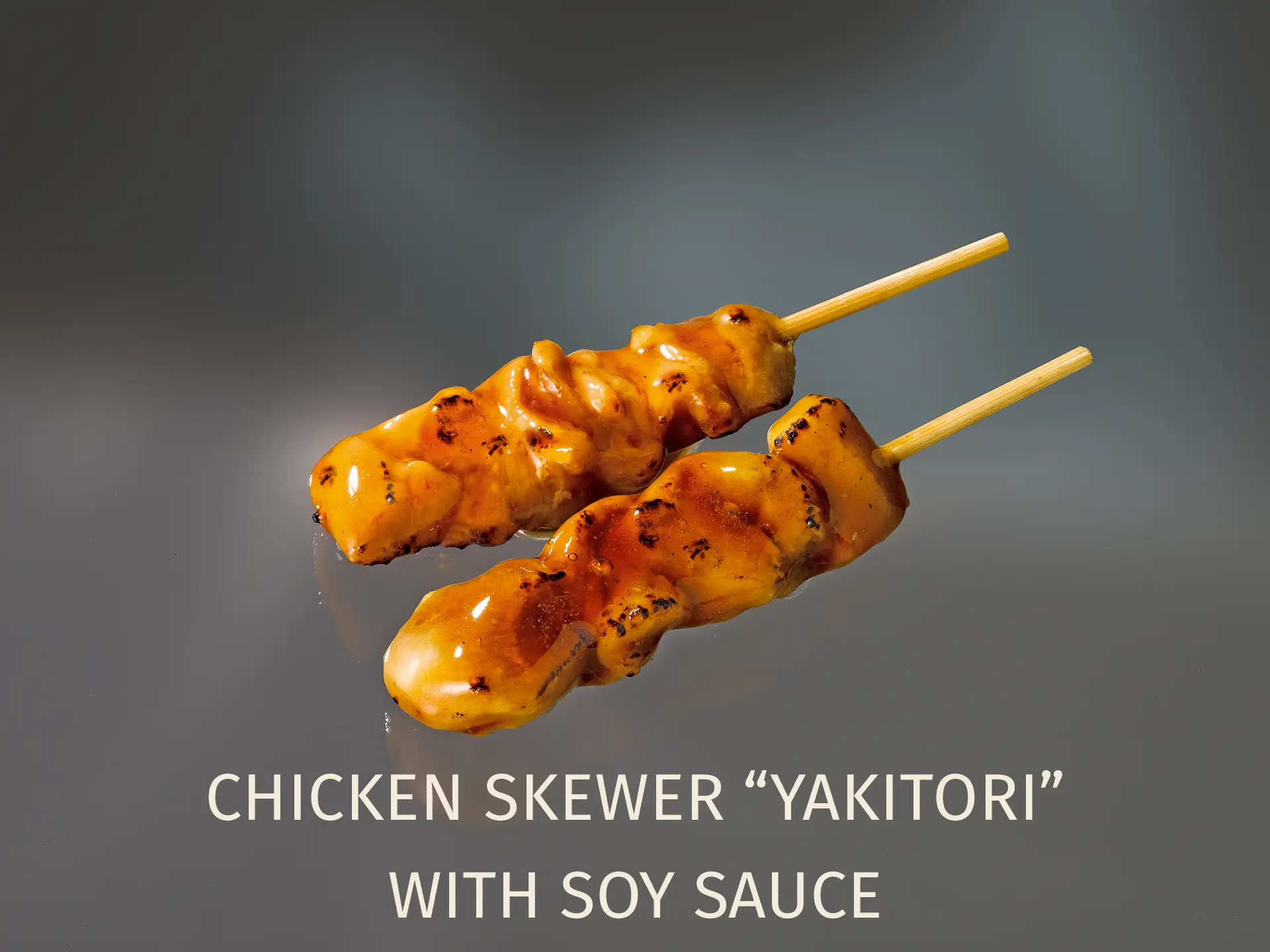 Grilled over charcoal
The unique fine aroma of smoke that characterises many of our skewers is the result of gentle grilling over charcoal in combination with the specially adapted seasoning.

Sushi & Seafood
For many guests, seafood is the synonym for a light, protein-rich, exclusive cuisine. Our harmonious recipes can be served solo with a variety of dips or easily portioned as a highlight of many dishes.
Serving ideas and examples from our product portfolio …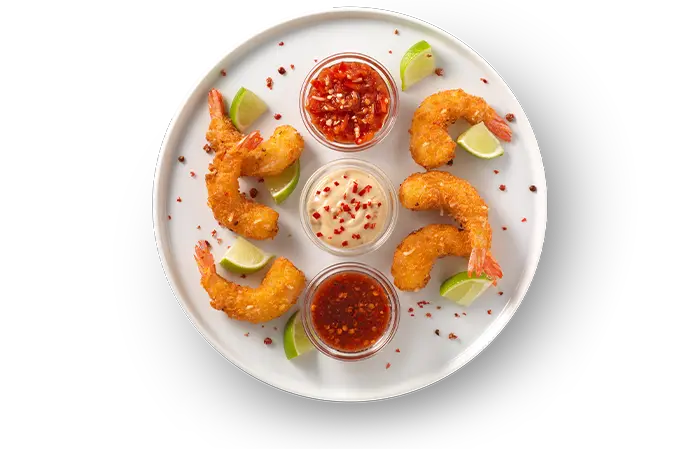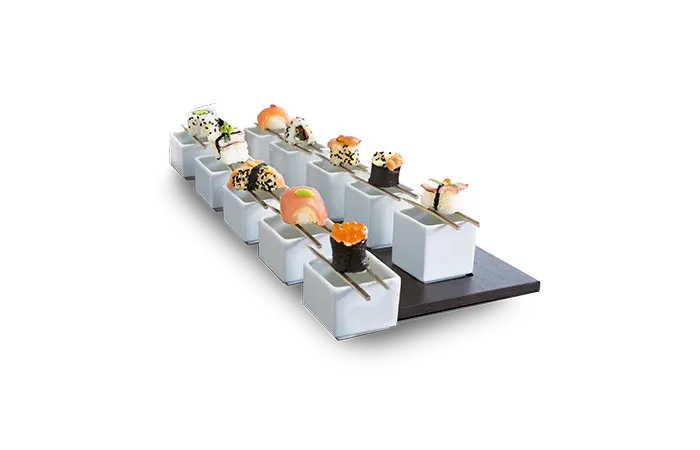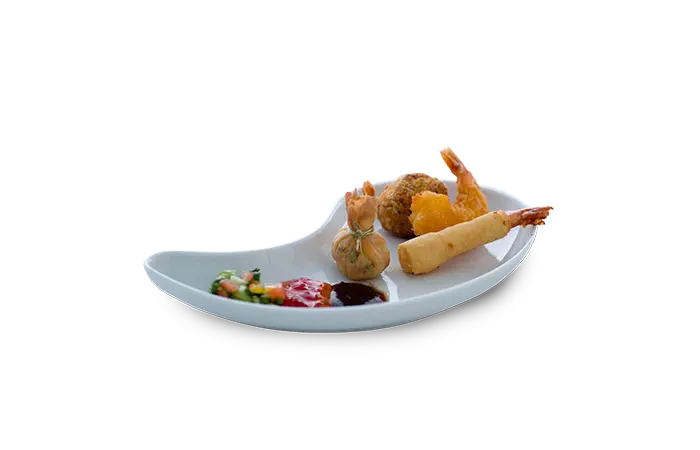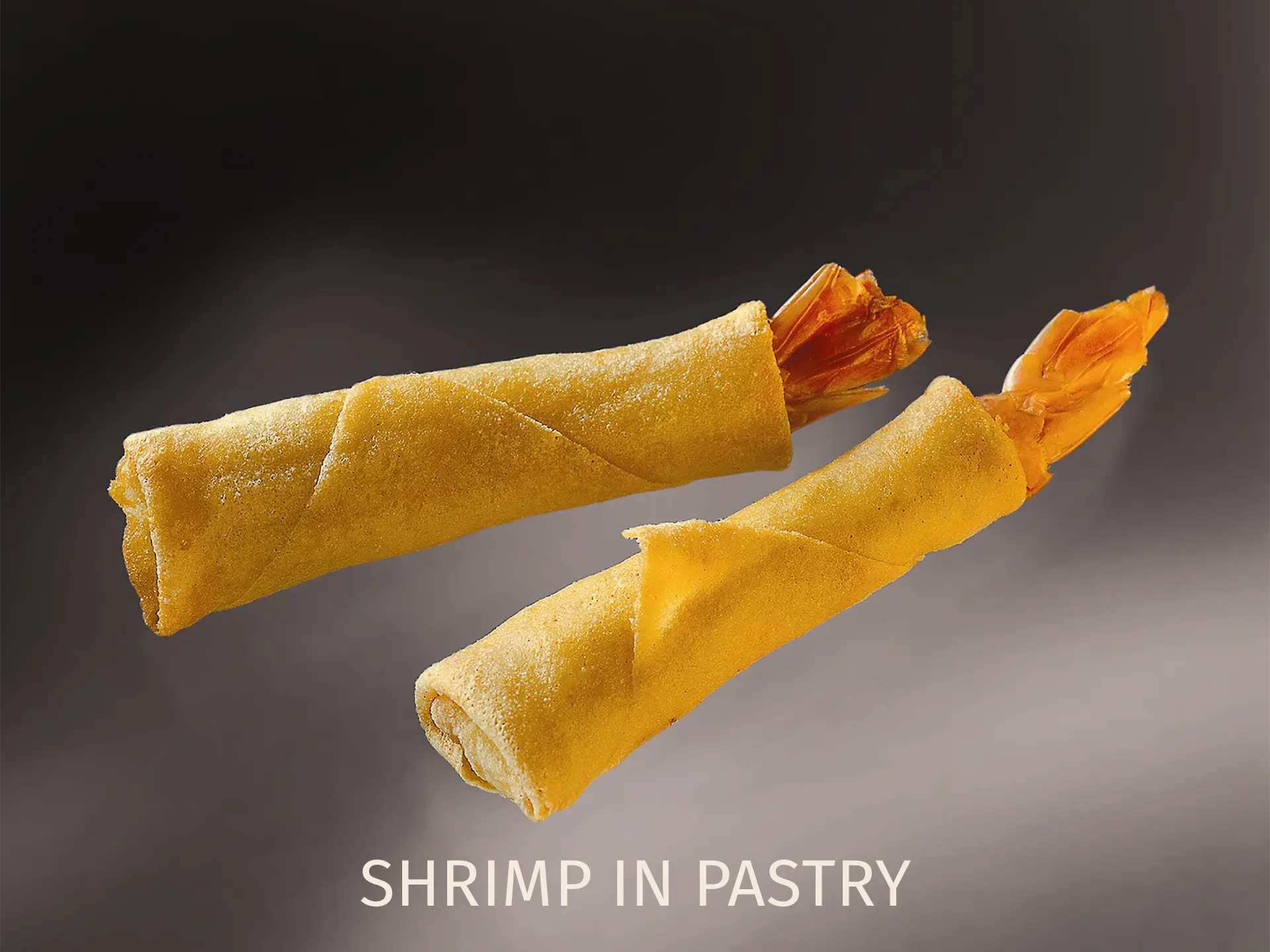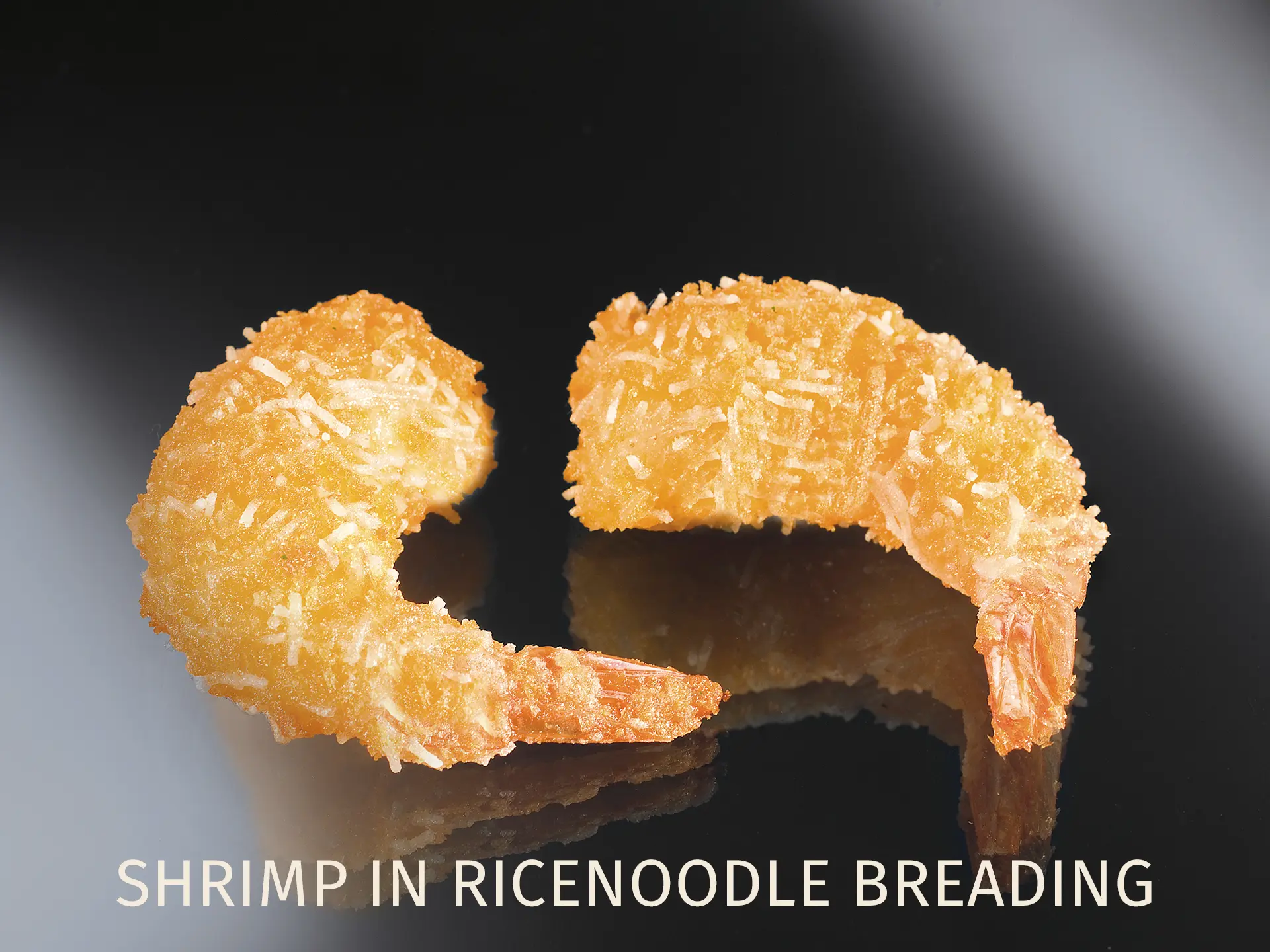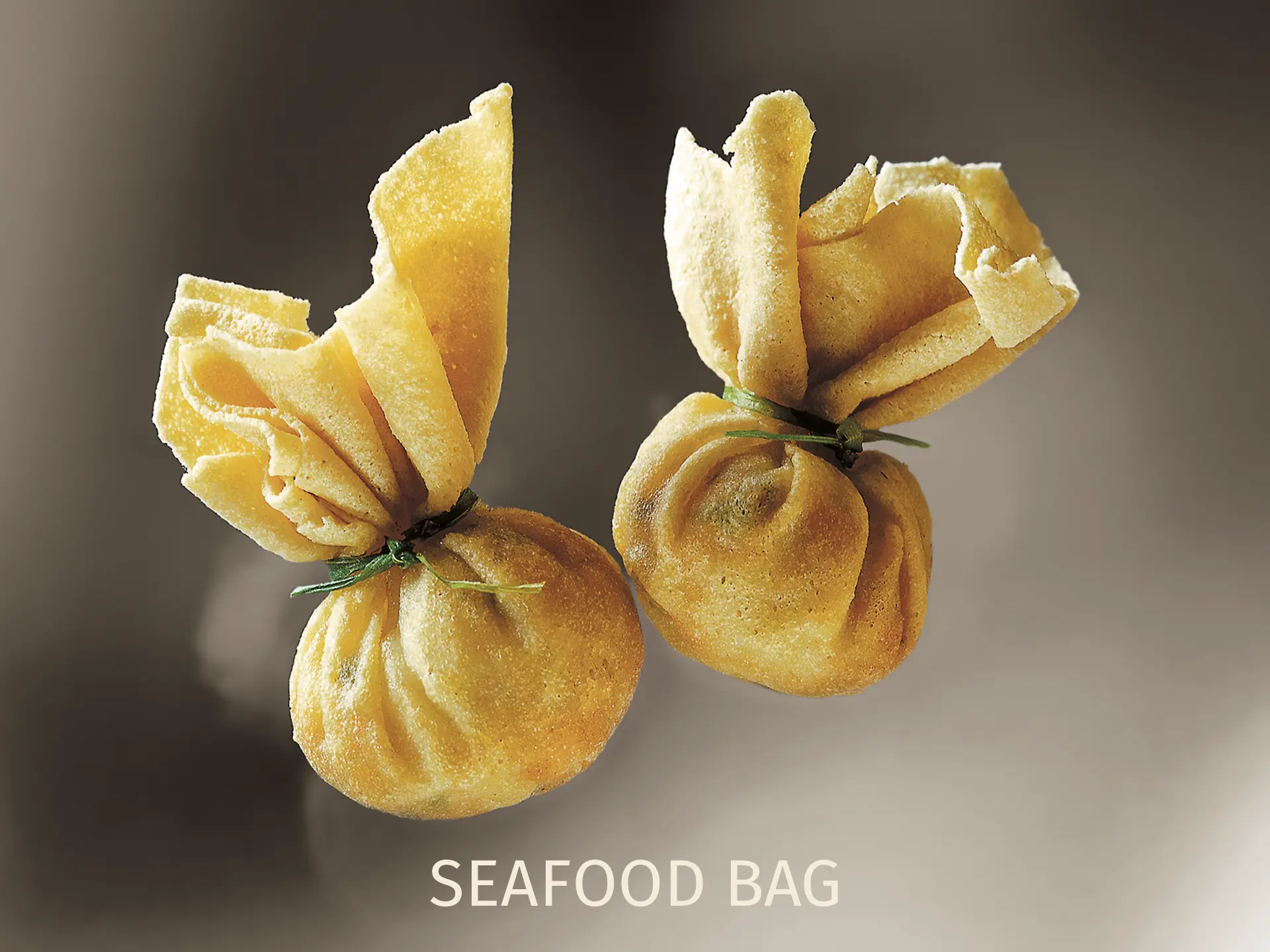 Hand-rolled genuine sushi
Only original Japanese sushi rice (Sasa Nishiki rice) and the freshest ingredients are used for our hand-rolled sushi. The fish components from daily catches are gently cooked or smoked and thus retain their typical exquisite aroma.

Vegan & vegetarian
A natural choice for a constantly growing target group
Fresh, genuine ingredients, authentically prepared. Ingredients that you can still taste bite by bite, fundamentally distinguish our vegan/vegetarian range from industrially produced products that use additives to simulate meat substitutes. In one of the strongest growing sectors of the last few years, we offer a quality that appeals to guests with high expectations.
ENJOY FOOD TOGETHER
The trend of easy snacking with your friends and partners – including a modern vegetarian offering – offers you a good chance of making a name for yourself as a caterer. Many guests find accordingly varied menus and "sharing" concepts highly attractive. Our vegetarian range combines both approaches in an optimum manner.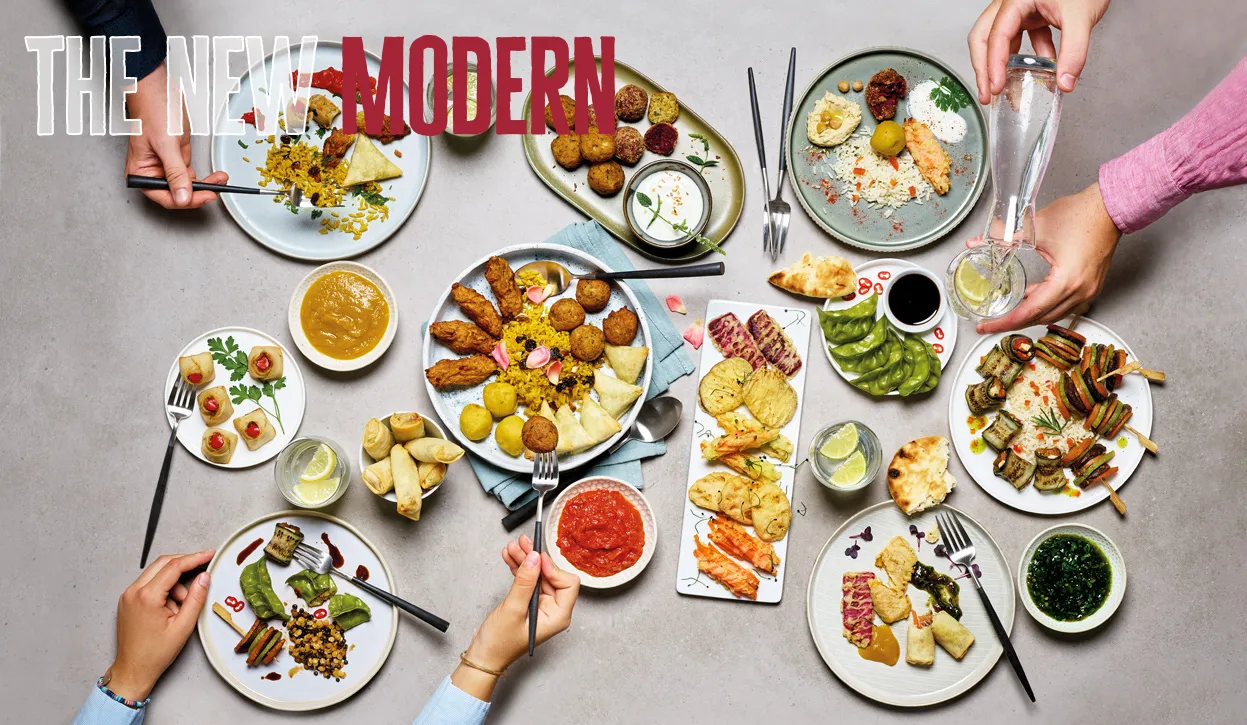 "Volcano" vegetarian, deep fried
Beetroot in Tempura, deep fried
Sweet Potato in Tempura, deep fried
Lotus Root in Tempura, deep fried
Beetroot Ball, deep fried
Antipasti-Roll "Zucchini" (hand rolled), steamed
Onion "Bhaji" vegan,
deep fried
Chickpea-Ball,
deep fried
"VADA" Potato-Ball, deep fried
VEGGIE NOVELTIES ...
Our new creations, suitable for a vegan range throughout, appeal to demanding guests and modern head chefs both. Prepared carefully and individually by hand, this ensures an appealing, crunchy texture, while retaining the original vegetable flavours.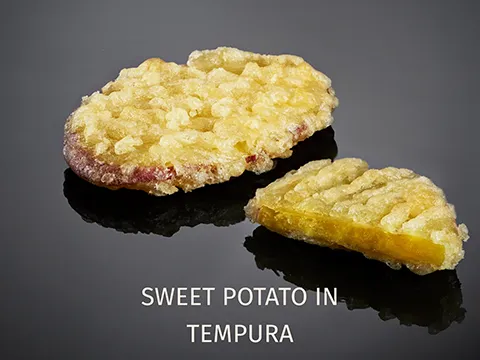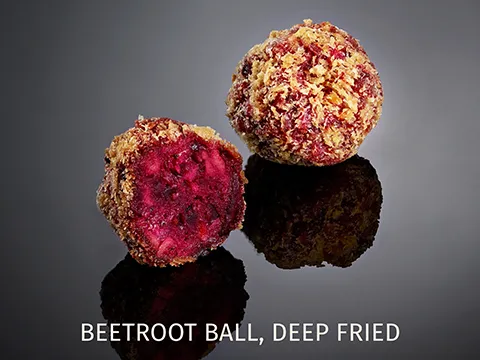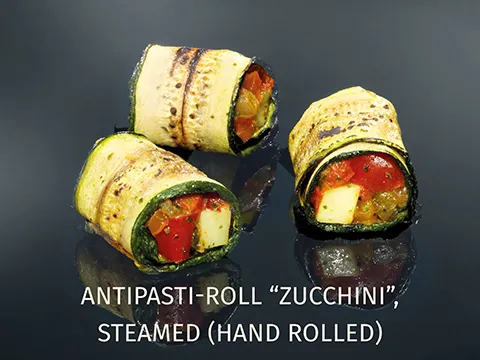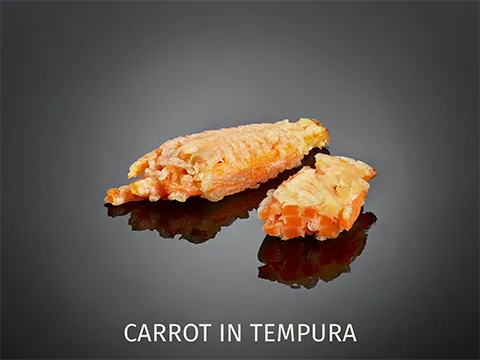 … AND VEGGIE CLASSICS
Our continuously increasing number of satisfied customers confirms our claim. With the high quality of its fresh ingredients, its authentic preparation methods and its finely tuned recipes, our tried and tested range consistently manages to convince our customers, offering a welcome change from industrial mass production.
Serving ideas and examples from our product portfolio …
Chickpea Paddy with Lentils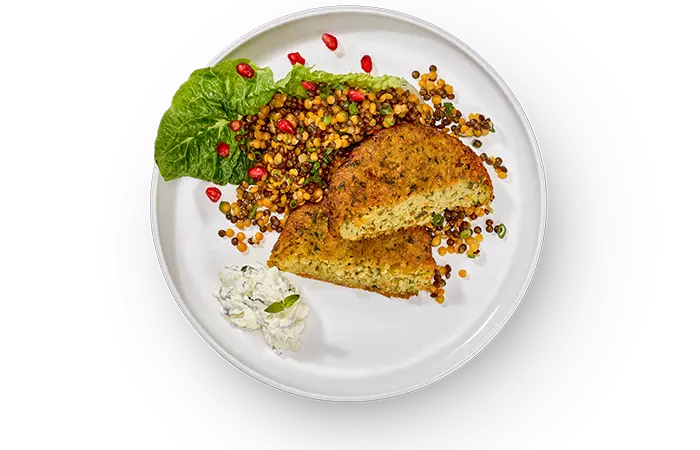 Spring rolls with sugar snap peas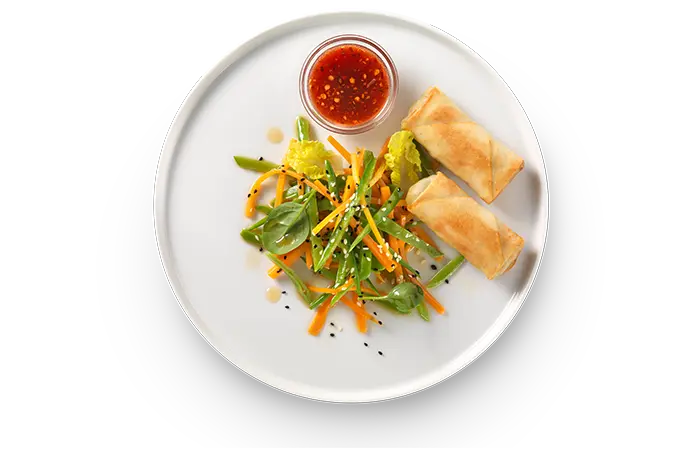 Small chickpea paddies with sweet potatoes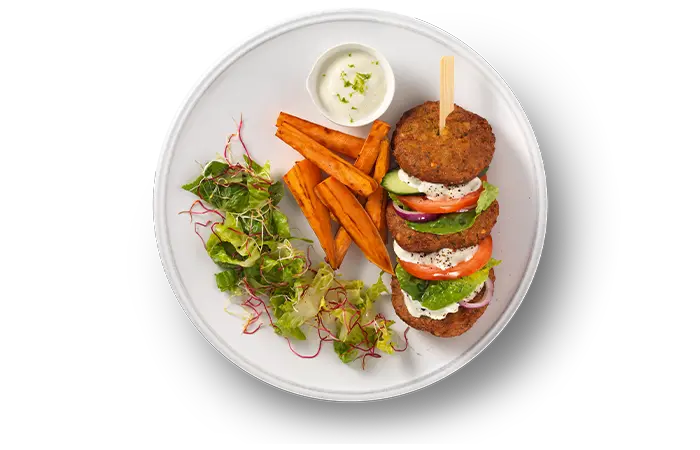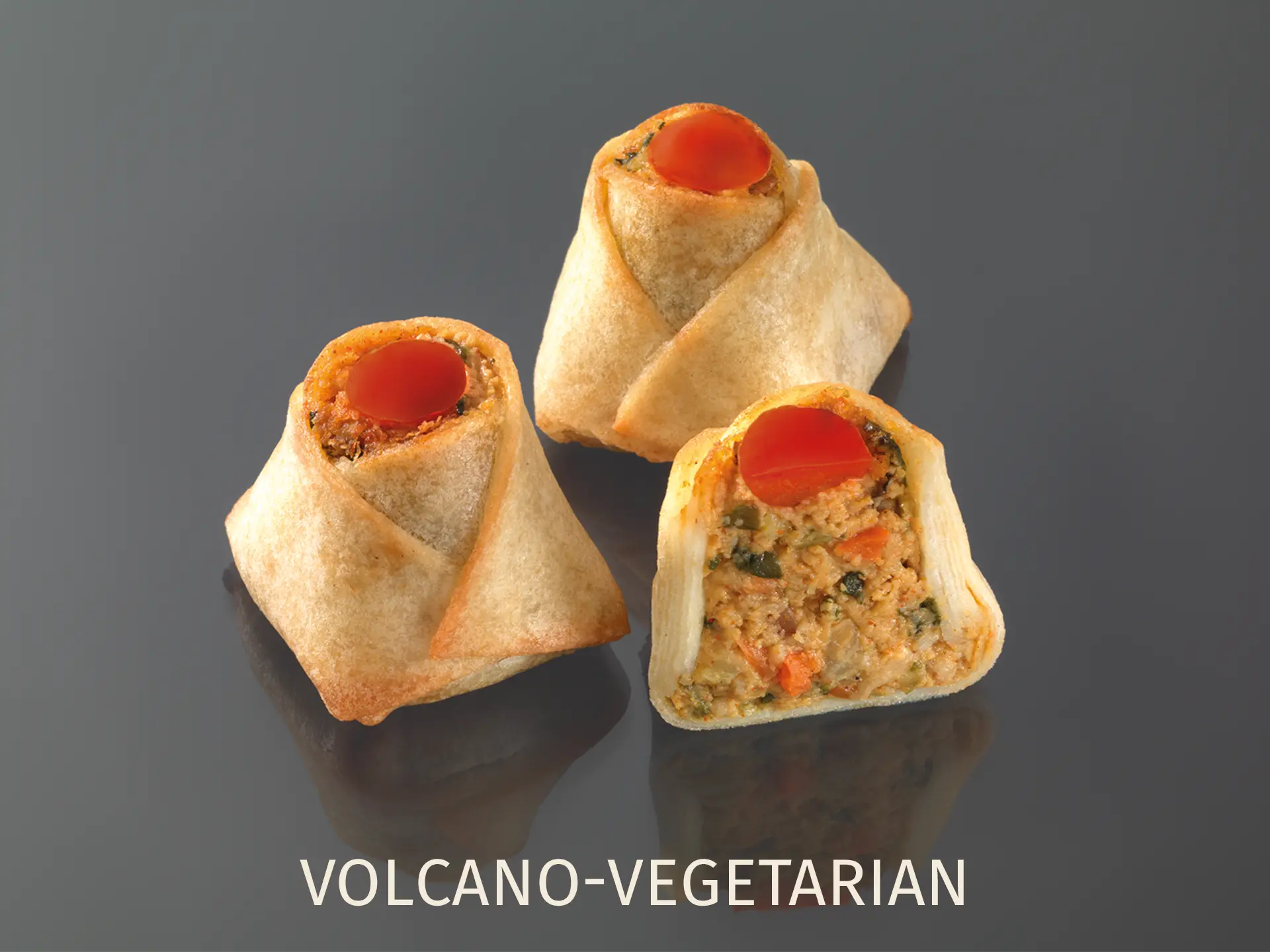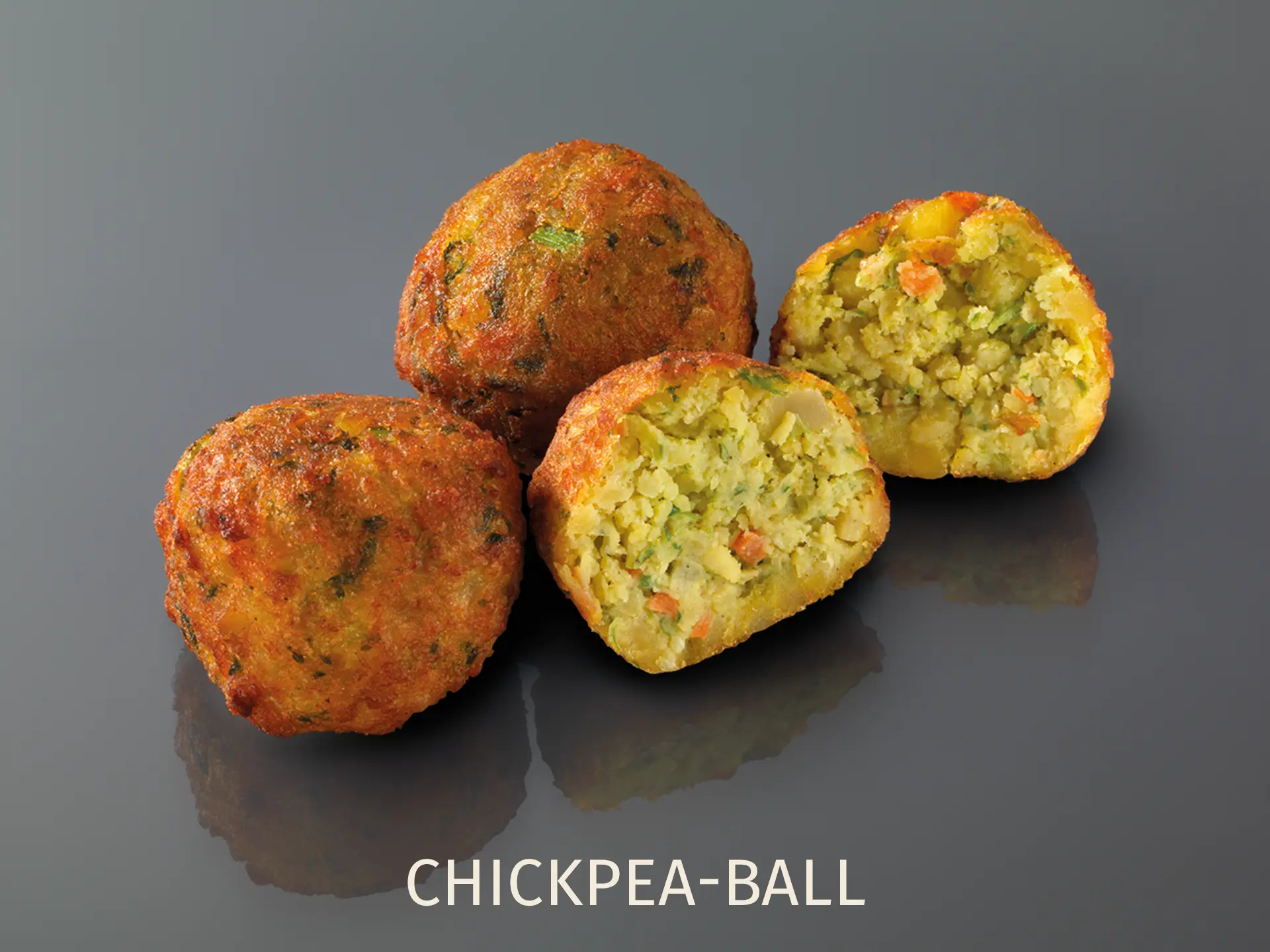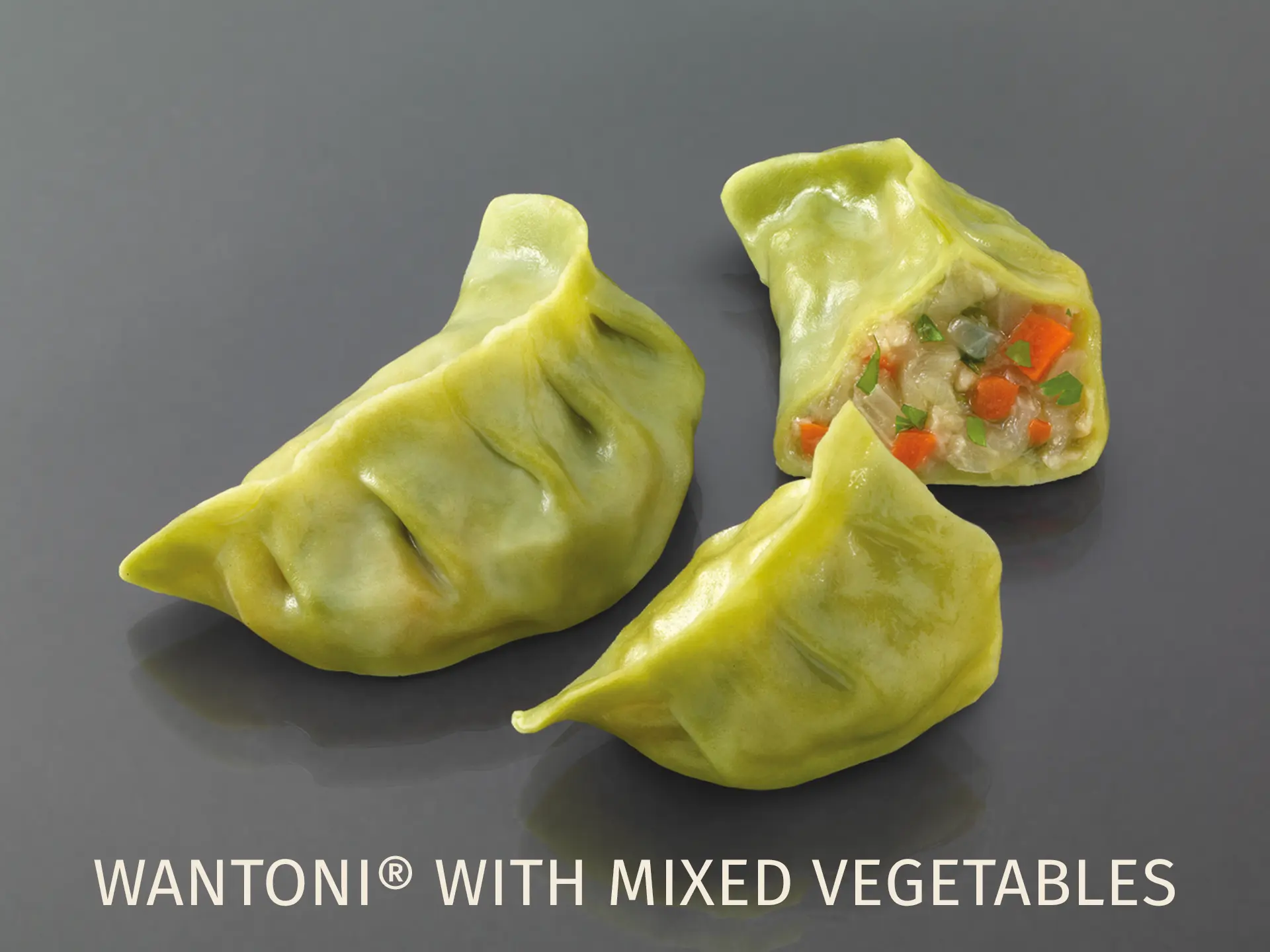 Discover our online order system
With our order system you can order all products from Langenbach conveniently and 24 hours a day. As our customer, you can register there with just a few steps or contact us directly, we will be happy to help you with pleasure.